Enjoy this healthy and simple appetizer that's oil-free, easy to make and guilt-free! Potatoes are high in potassium, vitamin C, and a good source of fiber. Also, this dish can go with a plant-based cashew cream sauce or plant-based cheese sauce of your choice.
Oil-free Roasted Potatoes
Ingredients
6 red potatoes
2 teaspoons garlic powder
1 1/2 teaspoon salt
1/2 teaspoon chili powder
1 small bunch fresh thyme
2 tablespoons vegetable broth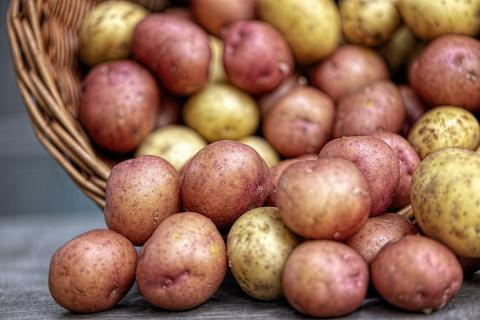 Instructions
Preheat the oven to 450 degrees.
Cut your potatoes into medium slices.
In a large bowl add your potatoes and vegetable broth and mix well.
Then add your seasonings to your potatoes and mix well.
Place them on a silicone baking mat and add fresh thyme.
Roast in the oven for about 30 minutes or until brown.
Then serve with your favorite sauce.
Enjoy!
Call to Action
This recipe is simple and leads to a very tasty appetizer. Similarly, the recipe for a successful and fulfilled life is simple and it's even tastier — it leads to eternal life. Look to Jesus and follow Him.
---
Our next plant-based recipe will be published on January 11.