What is Jesus doing in your life today? Are you longing for Him to do more? Are you willing to "let go" and "let Him" have all of you — 100% of you? Are you interested in looking for ways to get more involved for Him?
We hope so. Jesus is anxiously waiting to pour out the Holy Spirit, without measure, on each of us. We just need to ask Him daily (Luke 11:9-13).
Get Involved
Here are some ways you can get involved:
Download, read, and share the small booklet called, "The Best Insurance Policy In the World"* and look for other ways to know and share Jesus with others.
Start a small group Bible study with friends, neighbors, and/or family. Consider downloading the book titled, "Follow" and learn what it means to follow Jesus today!
Share Your Testimony: Share with others about what Jesus is doing for you, and if you're willing share with Time to Get Ready Ministries. We plan to launch a new section later this year called "Testimonials" and we'd love to hear your story. Please email us at info@timetogetready.org.
Pray with Purpose: Take time to pray with a specific purpose, claim Bible promises while you pray, and watch what happens next. When we pray, God works! Consider joining and participating in Boiler Room with the 24/7 united prayer line.
Follow and share Time to Get Ready Ministries on Facebook and with family and friends.
Consider being a financial partner and/or praying for Time to Get Ready Ministries. We welcome your prayers, your financial support, and your feedback on how we can best support you, as we each grow our relationship with Jesus Christ and get ready for His soon return. We'd enjoy hearing from you as well at info@timetogetready.org.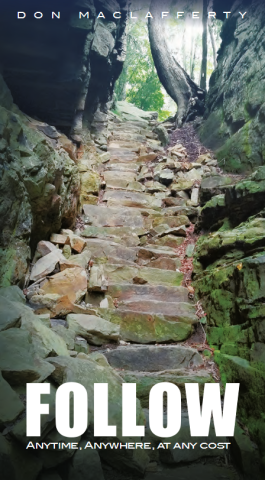 Check back regularly for new ways that you can get involved.
We hope you are encouraged, enlightened, and empowered by what you find at Time to Get Ready Ministries.
Have a blessed day!
*We want to thank The Incredible Journey for partnering with us and providing these PDF booklets (more will be added in the coming weeks) that you may download, read and share with others.