Is the season getting you down? This recipe will brighten your day and have you longing for summer!
Mango Parfait
Ingredients
2 cups of mango chunks
1 1/2 cups of heavy coconut cream
1/4 cup pistachios for garnish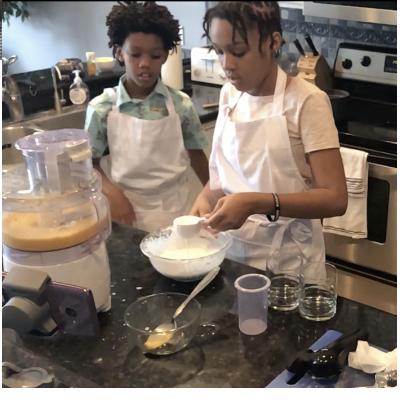 Instructions
Add mangos to a food processor and puree.
Use a coffee grinder to grind the nuts.
To make coconut cream filling use a hand mixer or an old fashioned fork to whip the coconut cream. Mix until whipped cream consistency. If you want it to be thicker, add a little powdered sugar (turbinado and corn starch blended together makes powdered sugar).
Layer the parfait: cream, mango puree, cream, pistachios, mango chunks.
Enjoy!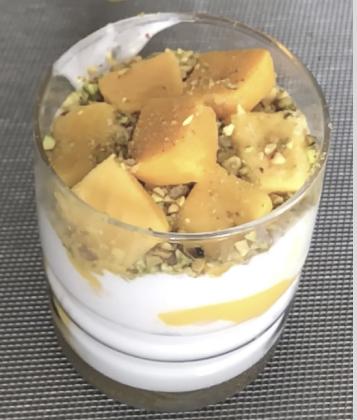 The Psalmist says, "How sweet are thy words unto my taste! yea, sweeter than honey to my mouth" (Psalm 119:103)!
Even though this is a sweet treat to remind us of the upcoming summer, God's word is even sweeter.
---
All scripture taken from the King James Version.
Our next plant-based recipe will be published on May 24.
Comments
Laurel Durham John (not verified) Fri, 06/10/2022 - 19:31
Add new comment