This soup is kids friendly, super easy to make, and is so delicious!
Broccoli Cheese Soup
Ingredients
2 tablespoons olive oil
1 small sweet onion, chopped
3 cloves garlic, minced
4 cups broccoli, finely chopped
2 cups shredded vegan cheddar cheese
1 medium russet potato, peeled and chopped
3 medium carrots, peeled and chopped
1/2 cup raw cashews
4 vegetable broth
1/2 cup nutritional yeast
1 teaspoon smoked paprika
1 teaspoon salt, or to taste
1 cup of water (if needed)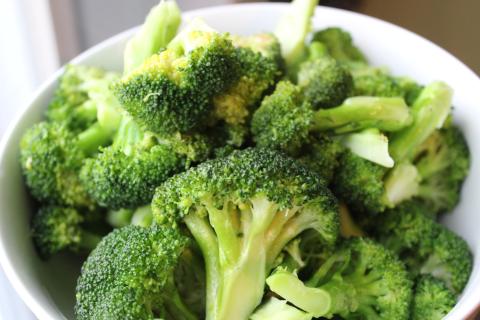 Instructions
In a large soup pot, sauté the onion and garlic in the olive oil for 2-3 minutes over medium heat, stirring frequently.
Add the potato, carrots, cashews, vegetable broth, nutritional yeast, smoked paprika, and salt. Bring to a boil, then lower the heat and simmer for about 15 minutes, until fork tender.
Transfer the soup carefully to a blender and blend until very smooth.
Return the mixture back to the pot. If your soup is too thick, add water until a desired consistency is reached (1 cup of water). Add in the bite-sized broccoli florets and stir into the soup.
Bring the soup to a boil, then lower the heat to simmer for 10 minutes, until the broccoli is soft and cooked. The cheese should also be melted into the soup.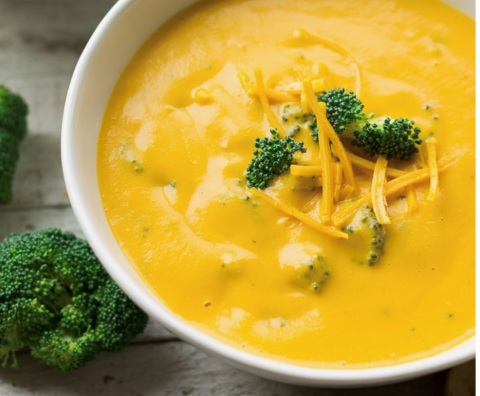 Call to Action
There is something so comforting about this creamy soup, even now that it is getting warmer outside. Let us pray every day for the true Comforter, the Holy Spirit.