Nothing says comfort food like Mac and Cheese. However, store-bought mac and cheese is very processed and has little nutritional value. Next time you have a craving for mac and cheese, try this recipe. It's guilt-free comfort food.
Mac and "Cheese" (serves 4)
2 cups potatoes, peeled and diced
1 cup carrots, peeled and diced
1/2 cup water
1/2 cup nutritional yeast
1/3 cup extra virgin olive oil
1 tablespoon lemon juice
1 teaspoon salt
1/2 teaspoon garlic powder
1/2 teaspoon onion powder
1/2 teaspoon red chili flakes (optional)
Box of macaroni
Instructions
Step 1: Chop and then boil the carrots and potatoes until soft. While carrots and potatoes are cooking, cook your macaroni.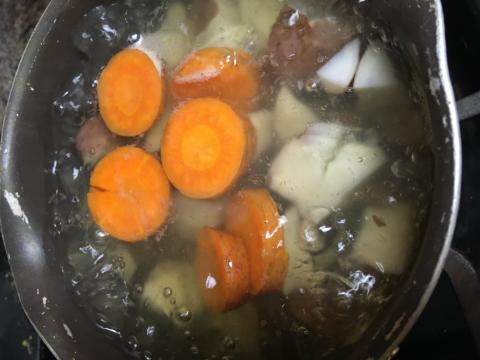 Step 2: Add the soft carrots and potatoes and the rest of the ingredients into a blender. You can use the water from the boiled carrots and potatoes or use fresh water. Blend on high until smooth. You may need to add a little more water if it is too thick.
Step 3: When the macaroni is soft, drain it and then add the smooth cheese sauce. Stir until all combined. Serve as is or with peas.
Note: To make this without oil, substitute water. To add protein, add 1/4 cup-soaked cashews, and blend until smooth. This is also a good nacho cheese substitute!
Call to Action
Next time you are craving some junk food, see if you can find a healthy alternative. We can train our taste buds to enjoy healthy nutritious food.
---
Our next plant-based recipe will be published on April 19.