A simple and delicious plant-based French Toast recipe that you'll enjoy!
French Toast (yields 8 servings)
Ingredients
1 cup organic soy or rice milk
1 cup cashews unsalted 
3/4 cup dates pitted
2 tablespoons Ener-G egg replacer
1/2 teaspoon sea salt
1 tablespoon vanilla extract
8-10 slices of your favorite whole grain bread
Instructions
In a blender combine milk, cashews, and dates and blend until smooth. 
While still blending add the rest of the ingredients. 
Pour the batter into a pie plate and dip both sides of the sliced bread in the batter, or use a spatula to evenly spread a layer of batter on both sides of the bread. Note: It is best if a thin layer of batter is spread on the slice of bread. 
Lightly oil a cast iron or non-stick frying pan. Turn on the burner to medium heat and brown each side of the french toast slice. It may take about 3 minutes per side.
Top with pure maple syrup or your favorite fruit topping. 
Call to Action
A good hearty bread that works well for this recipe is Ezekiel 4:9 bread — often found in the freezer or refrigerator section of many grocery store. Breads that are found in these parts of the grocery store are some of the healthiest since the chilling process acts as a natural food preservative. The best bread and the tastiest is often the one that is the most natural, pure, and without chemical preservatives. Bread is best not only in taste, but in nutrition when it is fresh, true to natural ingredients, and unadulterated with chemicals. Just like bread, religion is also best when it is found in Christ who is pure, holy, and true.
"Let those who want the Bread of life go to the Scriptures, not to the teaching of finite, erring men. Give the people the Bread of life that Christ came from heaven to bring to us."1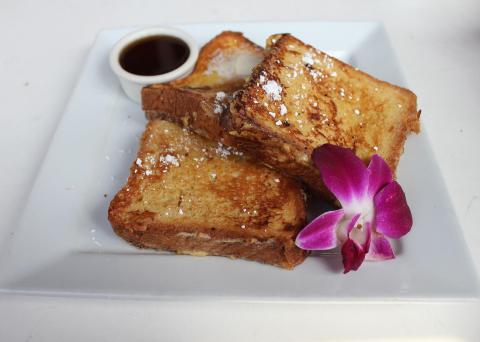 ---
Our next plant-based recipe will be published on July 6.

Ellen G. White, Selected Messages (Washington, D.C.: Review and Herald Publishing Association, 1958), book 1, 160.