Amanda S.
One of my favorite Bible promises is:
"Ye are my witnesses, saith the LORD, and my servant whom I have chosen: that ye may know and believe me, and understand that I am he: before me there was no God formed, neither shall there be after me" (Isaiah 43:10 KJV).
What the Bible Promise Means to Me
I gave my first upfront testimony in a youth group at church and used Isaiah 43:10. I was 16 and was learning to know Him by doing door-to-door work and helping teach Revelation meetings. It was the first time I understood that God chose me to witness to grow my relationship with Him. It still means a lot to me.
God could have sent angels or used any other means to show the world His love, but in choosing us individually, we grow to know Him more by being His witnesses. We witness and show others our knowledge of Him with each and every action and word as well, so we need to stay connected. It is awesome that our Creator, the only true God, wants to have a relationship with us!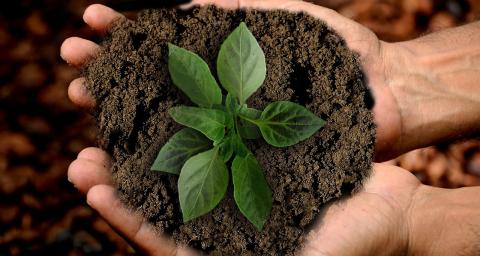 Jessica V.
The following Bible promise made a huge difference in my life as a depressed 24-year-old — I was engaged, getting ready to graduate from college but feeling hopeless and lost:
"For I know the plans I have for you, declares the Lord, plans for welfare and not for evil, to give you a future and a hope" (Jeremiah 29:11 ESV).
What the Bible Promise Did for Me
When I read the verse, I was back home grieving the loss of a high school sweetheart to cancer. He was in his early twenties and I went home for his memorial service. After the service I started reading letters he had written when I was at summer camp and the last letter I came to echoed Jeremiah 29:11. So I turned to the Bible and it was at that moment the light came off the page — the promise had been written for me. I knew that the relationship I was currently in was not God's will and that I had to break it off. My depression vanished and I was elated, joyful, and grateful.
God is always faithful and I am now blessed to be in health ministry with my wonderful husband and a mother of two amazing little boys.
Carol K.
I love the following Bible promise:
"You will keep in perfect peace and constant peace the one whose mind is steadfast because He trusts and takes refuge in you. Trust in the Lord forever, for the Lord God is an everlasting Rock" (Isaiah 26:3-4).
What the Bible Promise Means to Me
I love this promise because of the two-fold provision of physical and emotional peace that God can provide. I'm always amazed at how I can remain calm (most times) in the midst of a trial. I know that this is not from me alone because the natural inclination is to fight back. Over the years I have learned that if I keep in mind that God is the One to whom I'm accountable — what others say or do to me is not important because they only see and speculate from the outside. God is the one who truly knows what is going on inside me; as long as I please and acknowledge Him in my life, I can have peace knowing that I'm pleasing Him — then all is well.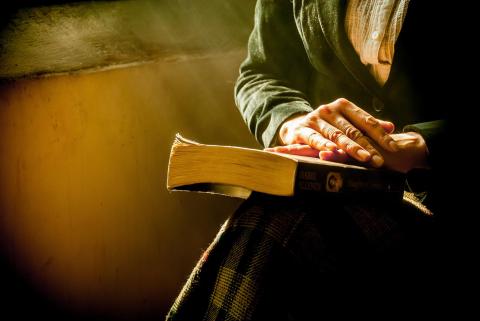 ---
Bible Promise Series. Every 1-2 weeks, different people, from around-the-world, will share Bible promises in a written and/or video format.
All Scripture quotations, unless otherwise indicated, are taken from the Amplified Bible, Copyright © 2015 by The Lockman Foundation. Used by permission.