Stephanie M.
I love the following Bible promise:
Bible Promise Impact on Me
This is a passage that is heart-warming to anyone who reads it. Before I had my third child, I would not have given it much thought beyond the fact that it's a nice passage.
My third child, who is now five years old, was born with a neurological condition called Childhood Apraxia of Speech. It's a condition that affects the brain's ability to make motor plans and has severely impaired his ability to speak. His intelligence is not affected at all and he most likely is thinking in full sentences but is unable to say hardly any of the thoughts he has in his heart. He can't tell me his throat hurts or when he is scared of something. He can't ask all the cute and sweet little questions that little ones ask. As you can imagine, this results in significant anxiety, frustration, and loneliness on his part which often leads to behavioral outbursts. He requires intensive occupational and speech therapy. This situation has put a significant strain on our family. Our hearts hurt deeply for him as we watch him work so hard to achieve what most kids his age can accomplish with little effort at all.
Through this circumstance, I have known the depths of pain. There are few things more profoundly heart-wrenching than knowing that your child's disorder may limit them and their future. I have cried out to God with tears begging for Him to take this away from my boy. And He has not. My faith has been shaken.
I have had to learn through this that God's plan for me and my family is not at all what I think it should be. I don't understand right now at the moment. But I am learning to trust that His plan is so much better! When I stand before Jesus in eternity, He will show me His plan and He will tell me His reasons and I will praise His name because He set my family and me on the very best course. I would not choose for my life to have gone any differently.
I read this passage and I know that it was written for me. God has promised me that the tongue of my little boy will sing! Oh, what will that be like? I have all of eternity to hear my little boy sing praises to his God. He will be whole! I ache for that. Heaven will be so much sweeter for me because of the trials that are in my life now. And I praise God for that!
Renny T.
One of my favorite Bible promises is:

Bible Promise Impact on Me
Sometimes I feel lost and anxious during a trial. This verse gives me comfort that my Father knows the way I take and that He has a greater plan for me than what I am seeing in the present.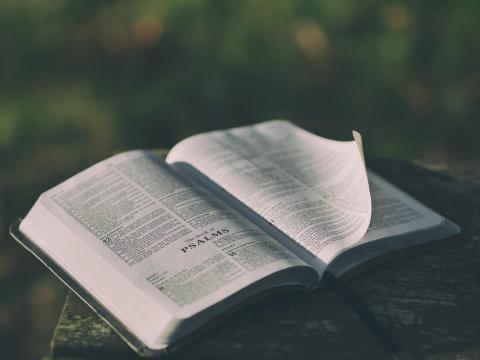 Desiree M.
I really like the following Bible promise:
Bible Promise Impact on Me
When I consider the promise found in 2 Chronicles 16:9 I know that I can ever be found by the Lord and that He is considering my actions and needs every moment and looking also to partner with me in sharing salvation in the world. For His eyes to roam or run to and fro throughout the earth shows He is intentional and ever hopeful of our partnership with Him.
We are further told that "In working for perishing souls, you have the companionship of angels. Thousands upon thousands, and ten thousand times ten thousand angels are waiting to co-operate with members of our churches in communicating the light that God has generously given, that a people may be prepared for the coming of Christ."1
None of us need ever feel alone, and this both spurs me on in the work for His kingdom and aids me in realizing the awesome responsibility entrusted to God's people for this time.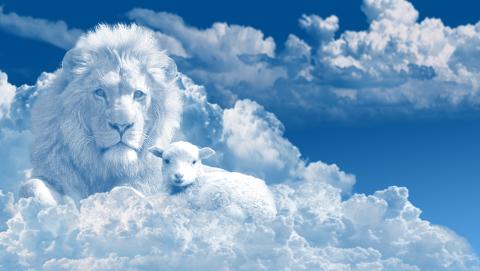 ---
Bible Promise Series. Every 1-2 weeks, different people, from around-the-world, will share Bible promises in a written and/or video format.
Unless noted otherwise, scripture taken from the New King James Version®. Copyright © 1982 by Thomas Nelson. Used by permission. All rights reserved.
Ellen G. White, Testimonies for the Church (Mountain View, California: Pacific Press Publishing Association, 1909), vol. 9, 129.