By Raquel R. (16 years old)
The Bible is filled with promises that God has given to us to strengthen us in times of trouble. One of my personal favorite promises is:
What the Bible Promise Means to Me
These verses are a reminder to me that no matter what I do, what I have done, or where I am, God is always there, and He loves me to a degree that I cannot fathom. The devil can never do anything to separate me from God. The only way Satan can accomplish his goal is if I allow him into my life, and even then, God will be there waiting for me to call upon Him. This also means that someday there will be no more sin ever again, that Jesus will make this world anew. I will never be separated from Him again.
By Audrey C.
The following is one of my all-time favorite Bible promises:
What the Bible Promise Means to Me
I appreciate the simplicity in these calls to action as a Christian. It's not complicated; it's not a rule book 200 pages long. God wants me, His child, to be just, to love/show mercy, and to be humble. That's it.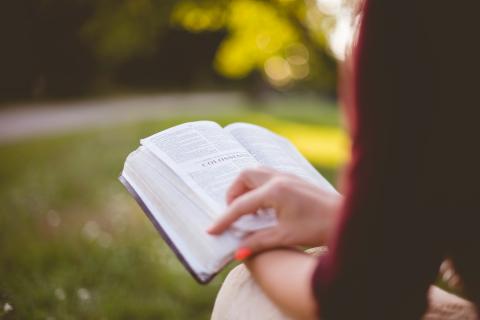 By Lesley C.
My favorite Bible promise is:
Bible Promise Impact on Me
This was the first Bible promise I memorized as a new Christian. It still gives me comfort and confidence today. We have no idea what to pray for most times, or even how to pray, but this verse gives assurance that God is on our side, and He wants the very best for us. The trials are allowed to grow our character, so we can be fit for what our heavenly Father wants to give us. Oh, that we would give our wills over to Him so that He could mold us to match His perfect will and plans for our lives. We can and should trust Him fully.
---
All Scripture quotations, unless otherwise indicated, are taken from the Holy Bible, New International Version®, NIV®. Copyright ©1973, 1978, 1984, 2011 by Biblica, Inc.™ Used by permission of Zondervan. All rights reserved worldwide.