No, not another wrinkle! I completed my "morning routine" and noticed something new in the mirror — another wrinkle. Yes, wrinkles are part of the aging process, but this got me thinking. What does the Lord see when He looks at me? Does He see my wrinkles or something else?
The Lord doesn't look at my wrinkles or outward appearance, He looks at my heart (1 Samuel 16:7).
We cannot fix ourselves, only Jesus can. We shouldn't focus on removing our blemishes. Instead, we should have nothing between us and our Savior. By beholding, we become changed — spend time beholding the beauty and love of Christ in the Bible — and our inward reflection will change from us to Him — Christ-likeness.
Bible Promise: 2 Corinthians 3 Verse 18
Call to Action
Look through the glass honestly. Look for the Lord, not for yourself.
Will you join me in claiming the Bible promise in 2 Corinthians 3:18 and trusting Jesus, to help us each day?
Will you take time today, to claim Bible promises from God's Word?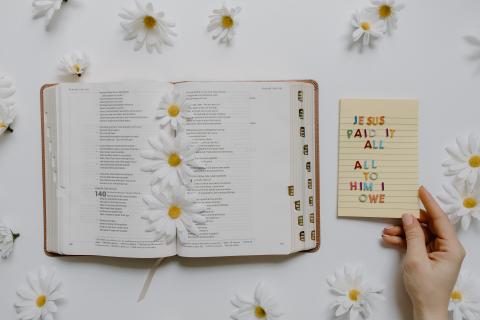 ---
Bible Promise Series. Every 2-3 weeks, different people, from around-the-world, will share Bible promises in a written and/or video format.
All scripture taken from the King James Version.