I've always loved the scene of a crackling fire in a fireplace or wood stove on a chilly fall or freezing winter day. It's an idyllic picture. It wasn't until I started living with the reality of wood for heat or cooking in my home that I realized it was more than just a lovely picture.
I can remember the almost resentful feelings I harbored when my husband would require me and our teenage children to spend hours in the late summers assisting him with cutting down trees, or splitting and stacking wood on our country property. Then, of course, you have to take time to gather a good stockpile of kindling wood, or very dry sticks. I couldn't understand why we needed to cut down so many trees and stack so much wood. After all, we did have an oil burner and a propane stove.
Being raised in the city, I was completely ignorant of the fact that wood must be dried 6-12 months before being used as good firewood. I also used to wonder why I could never seem to start a fire with just logs alone, and I learned the importance of kindling wood. It is very hard, if not impossible, to find wood or sticks for kindling in the rain — or worse yet — under several inches of snow. Thus, the need for the dreaded late summer tasks.
Over time, I realized the value of preparation. One very cold winter evening, after traveling the almost 4-hour trip up from the city, we walked into the house only to find our pipes had frozen and the temperature in the single digits. If we had not been prepared, we would have been in big trouble!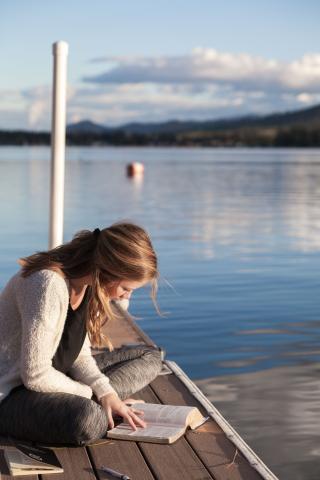 As in the natural world, so too in the spiritual world. There is a need for much spiritual preparation in order to be ready to endure the events that must soon come to pass...and to be ready to meet Jesus face to face. The times ahead call for intentional, consistent, and often sacrificial preparation. The final test will not be one that we can cram for the night before and expect to pass — particularly because we don't know the day nor the hour when Jesus will return. But the signs are extremely obvious according to Matthew 24-25. In Daniel 12:1 we are told, "And at that time shall Michael stand up, the great prince which standeth for the children of thy people: and there shall be a time of trouble, such as never was since there was a nation even to that same time: and at that time thy people shall be delivered, everyone that shall be found written in the book."
What a time is coming! Are you prepared?
Call to Action
What is the preparation a Christian needs to be making for the end of time? Here are a four suggestions:
Study the prophecies of Daniel and Revelation to stay aware of the seriousness and urgency of the times. It is very easy to forget what time it is. We are so distracted, so consumed with the necessary (and unnecessary) cares of this life. We can become complacent and downright apathetic to the signs all around us. We can fall into not seeing any real reason to prepare. We can unconsciously become scoffers in our hearts as depicted in 2 Peter 3:3-8.
Develop a daily personal relationship with Jesus Christ based on His love for you, and not about fear of future coming events. God is love (1 John 4:8,16). He is not willing that any of us should perish, but that all come to repentance (2 Peter 3:9). He is constantly drawing us to Himself with cords of love (Jeremiah 31:3). Perfect love casts out fear (1 John 4:18). Focus daily on this reality for yourself and

fall in love with Jesus daily

. This love will give you the fortitude needed to go through any difficulty or trial you may have to endure for His sake, or for your own salvation.
Pray for the Holy Spirit to transform your heart and life. Pray for the desire and will to do of His good pleasure and obey His commandments because you love Him (John 14:15; 1 John 5:3). We want our names written in the Lamb's book of life. Therefore, we must ask God to help our lives line up with those whose names are to be found there (Revelation 21:27).
Maintain a joyful, grateful spirit. Trust in the God who wants to save us more than we want to be saved. He is able. He will bring it to pass. Trust in His promises — they are true, and God cannot lie (Titus 1:2).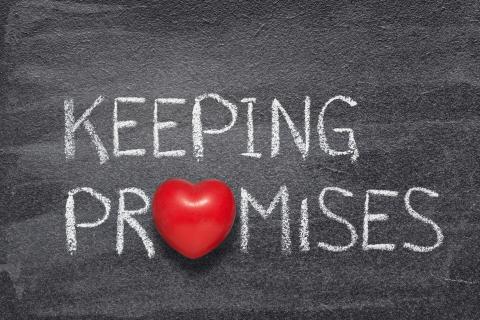 ---
All scripture taken from the King James Version.