It was a Saturday evening after a busy day at church. My husband and I were casually driving back home when my cell phone rang. It was a dear childhood friend in crisis. We had somewhat recently reconnected, and her mother was dying of cancer. It just so happened that at the time of her call we were literally two minutes away from her childhood home where her mother was. She asked if we could come over. We did so immediately. When we arrived, it was a solemn scene. Her mother was lying in her living room on a hospital bed. She was breathing in a very distressed manner called Cheyne-Stokes respirations, which I was very familiar with as a nurse. Her breaths were fast, then slower but shallow, and sometimes she didn't appear to be breathing at all. She was pale, her mouth was open, her eyes half open. It was distressing for my friend and her brother to watch. The moments seemed like an eternity for my friends as they anxiously wondered how long this would go on. I had very few words to share. My husband and I quietly sat and comforted my friends as much as we could. We hugged them. We prayed for and with them. I gently rubbed her mother's face and encouraged my friends to say loving and kind words to their mom who was clearly passing away. Hearing is one of the last senses to go. Then she died. The irregular breathing pattern stopped altogether. My husband and I waited with my friends as they notified the hospice nurse, the undertaker and family members. We cried. We hugged. We were simply present.
The Lord wants us to be very present in the lives of those around us, and especially with those that don't know Him. The scriptures speak of a mystery that is now made known to God's saints — Christ in you, the hope of glory! (Colossians 1:27). Jesus wants to take up residence in us so that when we are in the presence of others, something supernatural happens. It has nothing to do with us, per se, but it has everything to do with God and the Holy Spirit.
Imagine being so full of the Holy Spirit that your presence affects the very atmosphere. I am reminded of Peter and Paul and the reality of this in their lives. Acts 5:12-16 begins with the statement that "...by the hands of the apostles were many signs and wonders wrought among the people." Verse 15 goes on to say that the sick were brought into the streets and were laid on beds and couches so that Peter's shadow might overshadow some of them for healing. Now that's power! Holy Ghost power in the presence of Peter's life.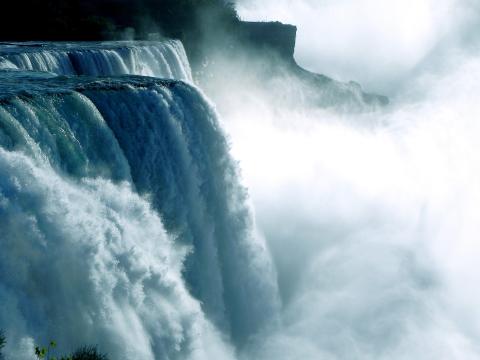 Then, with Paul in Acts 19:11-12, once again the verses start with a declaration of special miracles done "...by the hands of Paul." So much so that "...from his body were brought unto the sick handkerchiefs or aprons, and the diseases departed from them, and the evil spirits went out of them." I am in awe every time I read this. The power of God rested on Paul. Is that possible for us today? I believe so. I am not sure what happened in an unseen way with my friends mentioned above. Clearly their mom wasn't healed from her illness by the presence of me and my husband that evening. But I did pray, and I still do, that the presence of God made a difference at that time through us. Only eternity will tell.
We will most definitely be changed and transformed through a close relationship with Jesus. When we abide in Christ we will bear the fruits of similar, life changing realities as mentioned in Acts. Jesus wants to fill us with Himself so that we can affect the world by our very presence. We are not here to take up space. We are not here to live unto ourselves. We are to proclaim Christ to the world — by our very presence. By His presence in us.
John 15:5-9 reminds us of the vine/branch relationship. When we as the branches abide in the vine, which is Jesus Christ, we will bring forth much fruit. If we ask the Lord to help us, individually, to make a significant difference in this world for God's honor and glory, we can be assured that He will do this for us according to verse 7. We can ask anything and God will perform it if we are truly abiding in Him, and it will bring the Lord all the glory. The question is, do we desire this? Do we believe the truth of this?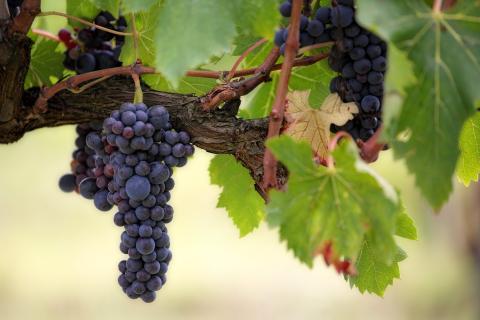 Call to Action
I strongly believe that the world needs to see the transforming power of God more than ever. The world needs the gospel of Jesus Christ, which is "...the power of God unto salvation..." (Romans 1:16).
Will you join me in asking God to give us His power in our presence?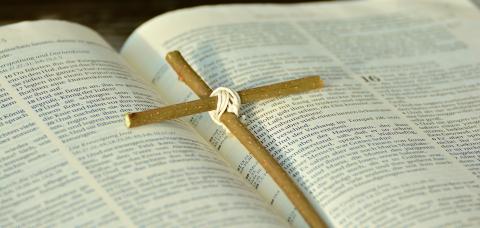 ---
All scripture taken from the King James Version unless otherwise indicated.