Have you ever taken the time to just sit and reflect on the goodness of the Lord? We can get so bogged down with the perplexities, troubles, and problems of our present situations that we forget to see where God has brought us from. We seem not to be able to see His infinite goodness at all times. The scriptures remind us that "Jesus Christ is the same yesterday and today and forever" (Hebrews 13:8 NIV). If He was good to us in the past, He is the same God to be good to us today.
I have been personally reflecting on His character lately. This is something that Satan doesn't want us to ever do. It would alleviate the anxiety and depression which is so prevalent today. Moses asked God to let him see His glory. What a request! No one could ever behold a holy God and live. But God did allow His goodness to pass before Moses, and when He did, He proclaimed, "The Lord, the Lord God, merciful and gracious, longsuffering, and abundant in goodness and truth, keeping mercy for thousands, forgiving iniquity and transgression and sin..." (Exodus 34:6-7 KJV). This is the character of God. He is a good and gracious, merciful and patient God. This we can count on.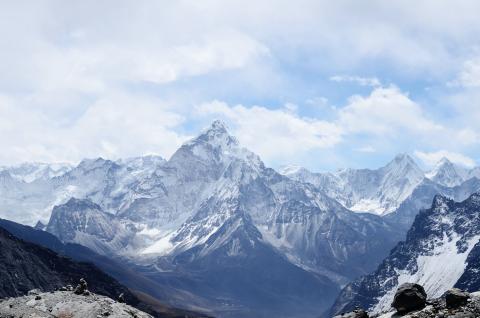 According to the English Oxford Living Dictionary, a character is defined as "the mental and moral qualities distinctive to an individual." God told Moses what His character was as He passed by in a cloud on the mount. God defined Himself as being merciful and gracious, among other things, and the scriptures tell us that God cannot lie (Titus 1:2 NIV, Numbers 23:19 NIV, Hebrews 6:18 NIV). This tells us that in every situation God is good. Whether or not I agree — emotionally or intellectually — the truth remains. I just need to exercise faith to accept it and believe it.
Truth be told, as I reflect on some difficult things that I have experienced over the years, in every situation I saw the goodness of the Lord. My mother was so dear to me, as most moms are. She developed end-stage renal disease in her 70s and ended up on dialysis. I was so blessed to care for her until she died. I remember our sweet times together as I drove her to dialysis in the dark, early hours three days a week. I would hold her hand as we drove, fully accepting the fact that at some point soon I would never be able to do it again. God gave me an amazing supervisor at work who would always tell me to go and do whatever I needed to do for my mom as long as I got my work done. There were days when I needed more time than expected to care for her during my work hours, but my supervisor would just sign off on my time card, giving me complete flexibility and trusting me with my work. The goodness of the Lord, indeed.
Then my elderly father started to decline significantly with dementia around the same time. It was so sad to watch. Right as my mom was dying and his needs were becoming so great, along with my need to work full time while homeschooling our children, the goodness of the Lord stepped in again. Somehow, I was able to get a live-in aide who was an absolute angel. She became a part of our family quickly, and her care for my father was meticulous. I praise God for His goodness.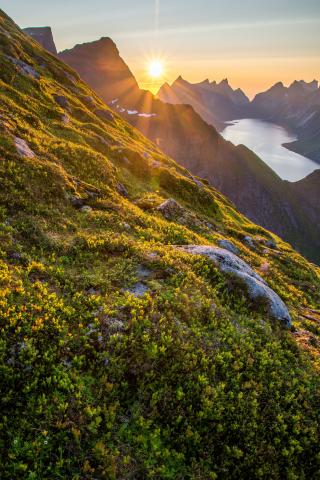 The last of many experiences I could share is the journey of my next oldest sister, Gwen. For as long as I knew her, she struggled with severe bipolar disorder. It was such a difficult thing to watch. But we were very close, and I loved her dearly. She developed end-stage renal disease just like my mom, but in her 50's. As sad as death is, I saw the goodness of the Lord in her last days. Miraculously, she made a very conscious decision to end dialysis, as she was tired of her struggle. For just about the first time ever, I don't recall an ounce of mental illness in her entire being during that time. She had peace. She had complete reason. I believe the doctors took her off all her psychiatric medications. She had complete trust in, and love for, God. She confessed her sins. She was ready to go and often said things that stated in effect — "This is nothing compared to what my Lord suffered." I sat at her bedside until she died four hours later. I knew she had experienced the goodness of the Lord.
Call to Action
Every day I reflect on the character of God. I have made it a practice to rehearse my blessings, and to practice an attitude of gratitude daily. The best way to get there in my experience has been through prayer. The more we pray and connect with the Lord, the more He opens our eyes to see His goodness. He reveals His character to us just like He did with Moses — when we come into His presence. We may never have a Mount Sinai experience like Moses did, but we can have our own individual experience with God in a significant way when we come into His presence through prayer. He wants to show us His goodness!
"I will bless the Lord, who hath given me counsel: my reins also instruct me in the night seasons. I have set the Lord always before me: because He is at my right hand, I shall not be moved. Therefore my heart is glad, and my glory rejoiceth: my flesh also shall rest in hope. For thou wilt not leave my soul in hell, neither wilt thou suffer thine Holy One to see corruption. Thou wilt shew me the path of life: in thy presence is fulness of joy: at thy right hand there are pleasures for evermore" (Psalm 16:7-11 KJV).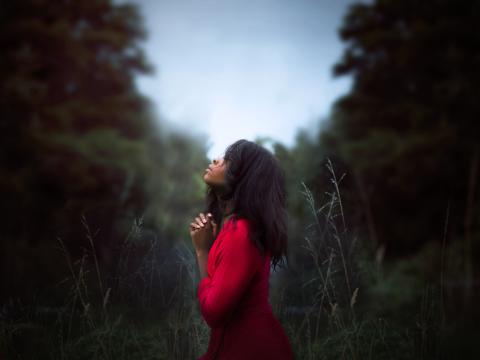 ---
All Scripture quotations, unless otherwise indicated, are taken from the Holy Bible, New International Version®, NIV®. Copyright ©1973, 1978, 1984, 2011 by Biblica, Inc.™ Used by permission of Zondervan. All rights reserved worldwide.