The Effects of the Holy Spirit
When the Holy Spirit is in me, He accomplishes in me what Christ achieved. Romans 8:2 says, "For the law of the Spirit of life in Christ Jesus has made me free from the law of sin and death." Romans 8:4 says, "So that the just requirement of the law might be fulfilled in us, who walk not according to the flesh but according to the Spirit." We can explain the "law of the Spirit" as the manner in which the Holy Spirit works in a heart completely surrendered to God. It is a matter of the life-giving power of the Holy Spirit. Only the Holy Spirit can bring to life in me what Christ achieved. Ellen G. White explains it well: "The Spirit was to be given as a regenerating agent, and without this the sacrifice of Christ would have been of no avail…It is the Spirit that makes effectual what has been wrought out by the world's Redeemer. It is by the Spirit that the heart is made pure. Through the Spirit the believer becomes a partaker of the divine nature…The power of God awaits their demand and reception."1
Thomas A. Davis describes this process as follows: "This means that even the effectiveness of Christ's work for people is dependent on the Holy Spirit. Without Him everything Jesus did on this earth — in Gethsemane, on the cross, the resurrection and His priestly ministry in heaven — would be unsuccessful. The outcome of Christ's work wouldn't be much more useful than that of some big world religion or ethical leader. But although Christ was much more than these, He couldn't save humanity alone through His example and teachings. To change people it was necessary to work in them. This work is done by the Holy Spirit, who was sent to do this in people's hearts, which Jesus had made possible."2
Isn't this alone reason enough to see to it that you are filled with the Holy Spirit? "When the Spirit of God takes possession of the heart, it transforms the life. Sinful thoughts are put away, evil deeds are renounced; love, humility and peace take the place of anger, envy and strife. Joy takes the place of sadness, and the countenance reflects the light of heaven."3
There are many other valuable results from a life with the Holy Spirit but there are also great deficiencies and losses without Him. The difference between a life with and without the Holy Spirit will be dealt with in more detail in chapter 4.
Am I Filled With the Holy Spirit?
Please ask yourself the following questions about being filled with the Holy Spirit:4
Are there any noticeable effects of the Holy Spirit in my life? For example, has He made Jesus real and great to you? (John 15:16)
Am I starting to hear and understand the inner voice of the Holy Spirit? Can He lead me in the big and little decisions in my life? (Romans 8:14)
Has a new kind of love for my fellow man arisen in me? Does the Holy Spirit give me tender compassion and profound concern for people, who I wouldn't normally choose as my friends? (Galatians 5:22; James 2:8,9)
Do I experience again and again how the Holy Spirit helps me to deal with my fellow men? Does He give me the right words to reach a person's heart, who has worries and cares?
Does the Holy Spirit give me strength to share about Jesus and lead others to Him?
Do I experience how He helps me in my prayer life and helps me to express the deepest feelings of my heart to God?
When we think about these questions, we see what a great need we have to grow in the Holy Spirit, to get to know Him better and to love Him more. A brother wrote: My father and I have become reconciled. After studying Steps to Personal Revival and the 40 Days books one and two, I had the wonderful experience of being filled with the Holy Spirit. It was especially exciting for me to experience how the Holy Spirit works and wants to work in every area of my life.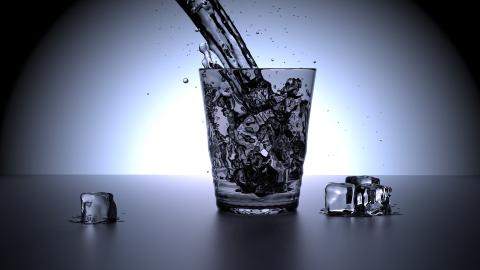 Reconciliation Between Father and Son
My relationship with my father was always somewhat complicated. My wishes and prayers during my childhood and youth were always that I would have a better relationship with my father. But it got progressively worse. Another six to seven years went by. God filled the great emptiness in my heart. While studying and praying for the Holy Spirit, my wife and I had a lot of big experiences with God. We prayed for our family and especially for my father. During this time I received new power to love my father. I was able to forgive him for everything that hadn't gone well in our relationship since my childhood. My father and I are now friends. He also started to become more spiritual and also started telling other people about God. Now, two years later, the relationship to my father is still very good. I thank God for this experience. I used to feel so powerless and often alone. But since I have started to pray daily for the Holy Spirit, I am experiencing a new and wonderful type of life and relationship with God. (Name known by the editor.)
"To Jesus…the Holy Spirit was given without measure. So it will be given to every follower of Christ when the whole heart is surrendered for His indwelling. Our Lord Himself has given the command, "Be filled with the Spirit" (Ephesians 5:18), and this command is also a promise of its fulfillment. It was the good pleasure of the Father that in Christ should "all the fullness dwell," and "in Him ye are made full."5 Our Father, we ask in Jesus' name, fill us "with all the fullness of God" (Ephesians 3:19).
Be Filled with the Spirit!
We can already see in the English text in Ephesians 5:18 that this appeal is made in the imperative. Further, we can see that this command is directed to everyone. And we can also see that it is our duty to seek the fullness of the Holy Spirit. But the original Greek text makes it even clearer.
Johannes Mager comments on this: "In the New Testament letters there is only one passage which speaks directly about being filled with the Holy Spirit: 'Be filled with the Spirit.' (Ephesians 5:18) In the book of Acts we find that being imbued with the Holy Spirit is a gift, which is used to act in a powerful way in specific situations. However, Paul states being filled with the Holy Spirit as a commandment, which is independent from situations in life and applies to all Jesus' followers. This short but important command comprises four crucial aspects:
The verb 'fill' (plerein) is used in the imperative form. Paul does not make a recommendation here or give a friendly piece of advice. He doesn't make a suggestion that a person can accept or reject. He commands as an empowered apostle. A command always appeals to a person's will. If a Christian is filled with the Holy Spirit, then it depends to a large degree on himself. Christians are subject to the command to strive to be filled with the Holy Spirit. This is our responsibility as people to be filled with the Holy Spirit.
The verb is used in the plural form. The command isn't directed at a single person in the church, who has special duties. Being filled with the Holy Spirit isn't a privilege for a few favored people. The call applies to everyone who belongs to the church — always and everywhere. There are no exceptions. For Paul it was normal that all Christians should be filled with the Holy Spirit.
The verb is in the passive tense. It doesn't say: 'Fill yourselves with the Spirit!', but rather 'Be filled with the Spirit!' No person can fill themselves with the Holy Spirit. This is exclusively the work of the Holy Spirit. Herein lies His sovereignty. But the individual should create the conditions so that the Holy Spirit can fill him. Without his active will the Holy Spirit won't work in him.
In Greek the imperative is in the present tense. This imperative present tense describes an event that is constantly repeated in contrast to the imperative aorist tense, which describes a one-time action. According to this, being filled with the Holy Spirit isn't a one-time experience, but rather a recurrent and progressive process. A Christian isn't like a vessel that is filled once for all time, but rather has to be constantly 'refilled'. The sentence could be expressed this way: 'Let yourselves be consistently and repeatedly filled anew with the Spirit!'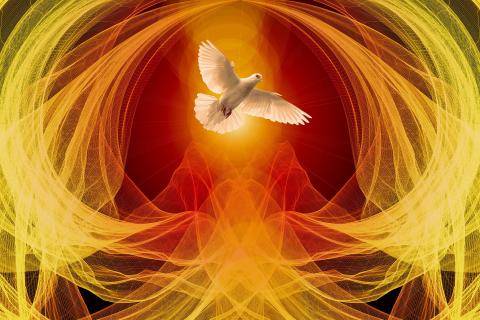 Being filled with the Holy Spirit, which was given to us at baptism [provided it was a baptism in water and Spirit with a complete surrender], can be lost when the fullness that was given us isn't retained. If it is lost, it can be found again. Being filled with the Spirit must be repeated so that the Holy Spirit can occupy all areas of our life. Then our spiritual life will not wilt feebly. Being filled with the Spirit doesn't mean that we quantitatively have more of Him, but rather that the Spirit has more and more of us. That's why Paul commanded all the believers to be constantly filled with the Spirit. This is a normal condition for a Christian. One baptism, but many 'fillings.'"6
Call to Action
Will you join me in praying the following prayer?
Dear Heavenly Father, I thank you that you want to remain in me through the Holy Spirit. Thank you that through daily surrender our trust and love relationship is growing. Help me to get to know the Holy Spirit and His work better. I long to know what He wants to do for me, my family and others you put in my life and how I can have the assurance that to receive the Holy Spirit when I daily ask. Thank you for this. In Jesus name, amen.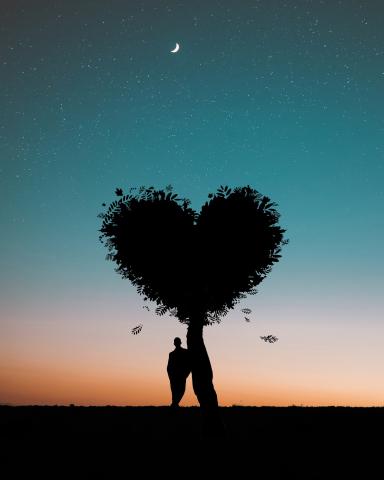 ---
The above is an excerpt from Steps to Personal Revival.
Scripture taken from the New King James Version®. Copyright © 1982 by Thomas Nelson. Used by permission. All rights reserved.
Ellen G. White, The Desire of Ages (1898) pp. 671.2, 672.1
Thomas A. Davis, Als Christ siegreich leben (HW-Verlag), S. 43 / How to be a victorious Christian, R&H.
Ellen G. White, The Desire of Ages (1898), p. 173.1
Catherine Marshall, Der Helfer (Erzhausen, 2002), S. 24
Ellen G. White, Thoughts from the Mount of Blessings, p. 20.3
Johannes Mager was a pastor, evangelist and for many years a university lecturer on systematic theology. Most recently, he was the head of the ministry department in the Euro-African Division in Bern, Switzerland (now the Inter-European Division). Presently he is retired and lives in Friedensau. The quote is from his book: Auf den Spuren des Geistes, (Lüneburg, 1999) p. 100f (with permission from the publishing house)