Life is so fast-paced at times. As a mother, wife, employee, and many other roles in my life, I sometimes have a hard time staying in the moment. I'm always trying to stay "ahead of the game." Successful people always plan ahead, don't they? I mean, no one just waits for life to "happen" these days if they are wise. But is there some type of balance between staying in the moment and planning ahead?
The Bible says, "Therefore do not worry about tomorrow, for tomorrow will worry about its own things..." (Matthew 6:34). Really? In verse 25 it goes even further, telling us to take no thought for our lives — what we will eat or drink, or for our clothing. After all, our lives are more than what we eat or wear. A superficial look at this could take us off course and make us irresponsible. But the true context of the passage is a call for trusting in God and staying in the moment. Jesus was trying to help His followers understand the true nature and attitude of prayer. He was trying to convey vividly the mindset of a follower of Christ.
Our Attitudes
Earlier in chapter 6, Jesus started out with the attitude He wanted His followers to have with regard to giving offerings, which was to be humble and sincere. Then He turned to the attitude we should have with regard to prayer. Pray in secret with no fanfare, and the Lord will reward you openly. In addition, trust that God already knows what we need before we ask. It's all about trust. It's even more about our relationship — with God and with regard to our possessions. If we love Him and trust Him, we won't worry about the cares of this life so much. Yes, we will be responsible, but we won't worry. We will responsibly plan, hope and dream, but leave all the details and outcomes to God.
Staying in the moment involves staying prayerful. The Bible says, "Casting all your care upon Him, for He cares for you" (1 Peter 5:7). What a relief! What a promise! It allows us to know that we aren't alone. In the moments of despair, anxiety, or problems, we can cast the issues on Him — because He can handle them better than we can. Psalms tells us to "Cast your burden on the Lord, and He shall sustain you; He shall never permit the righteous to be moved" (Psalm 55:22). When we follow this counsel, we can know that we are being sustained by the Lord as we cast our cares on Him. It helps us to stay in the moment and not get carried away with our fears and anxieties.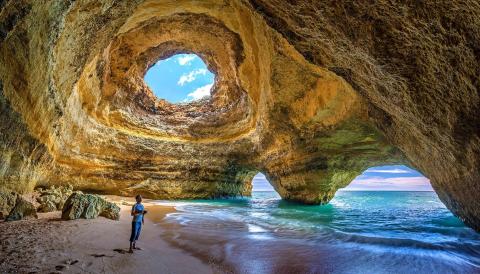 In Psalm 62, David understood this concept. Not only do we trust, pray and cast our cares on Him — we must also wait. Verses 1-2 declare, "Truly my soul waiteth upon God: from him cometh my salvation. He only is my rock and my salvation; he is my defense, I shall not be greatly moved" (Psalm 62:1-2 KJV). Verses 5-6 say, "My soul, wait thou only upon God; for my expectation is from him. He only is my rock and my salvation: he is my defense; I shall not be moved" (Psalm 62:5-6 KJV). Somehow, when I read this I think that when we "shall not be moved" it is a place of confident stillness — staying in the moment. Waiting on God. Not being worried about the next step. God will reveal it. He will fix it. He will open the door. He will provide.
Call to Action
Do we trust Him enough to believe it? To walk in the reality of staying in the moment of casting our cares upon Him? Doing our part, but not worrying about tomorrow? Why not take some time to pray about how to make this a daily reality? His biddings are our enablings.
Further Study: Matthew 6, Psalm 62
---
Unless noted otherwise, scripture taken from the New King James Version®. Copyright © 1982 by Thomas Nelson. Used by permission. All rights reserved.